Amino acid complex Mega Amino 3200, produced by the American company Biotech USA, contains absolutely all amino acids necessary for athletes. The supplement also includes BCAAs. Sports nutrition is intended to be taken during the period of muscle gain, as well as drying. Mega Amino 3200 allows you to accelerate recovery processes and suppress catabolic processes, even after intense training.
The effect of taking
Taking an amino acid complex from an American manufacturer allows you to get the following positive effects:
lean muscle gain;
increase in strength indicators;
improvement of muscle relief;
suppression of catabolic processes;
increased performance and endurance during workouts;
increasing the effectiveness of other sports nutrition taken.
The supplement is equally well suited for use on drying, gaining muscle mass.
Structure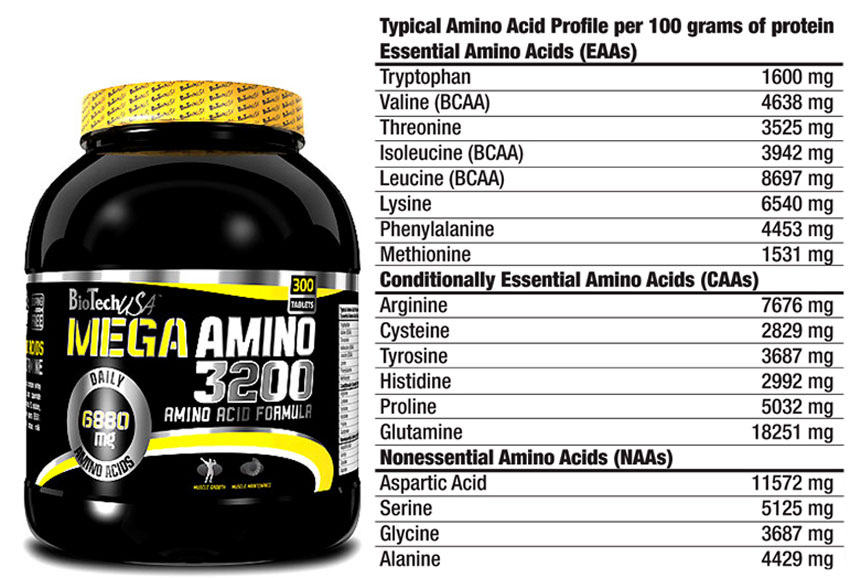 The recommended serving size is 4 tablets. It includes:
amino acids – 3440 mg;
proteins – 3 g;
carbohydrates – 3 g.
The calorie content of a serving is only 28 calories. A complete list of amino acids is shown in the picture. The total number of essential and nonessential amino acids is eighteen. The ratio of isoleucine, leucine and valine in BCAAs is 1: 2: 1.
How to take Mega Amino 3200 from Biotech USA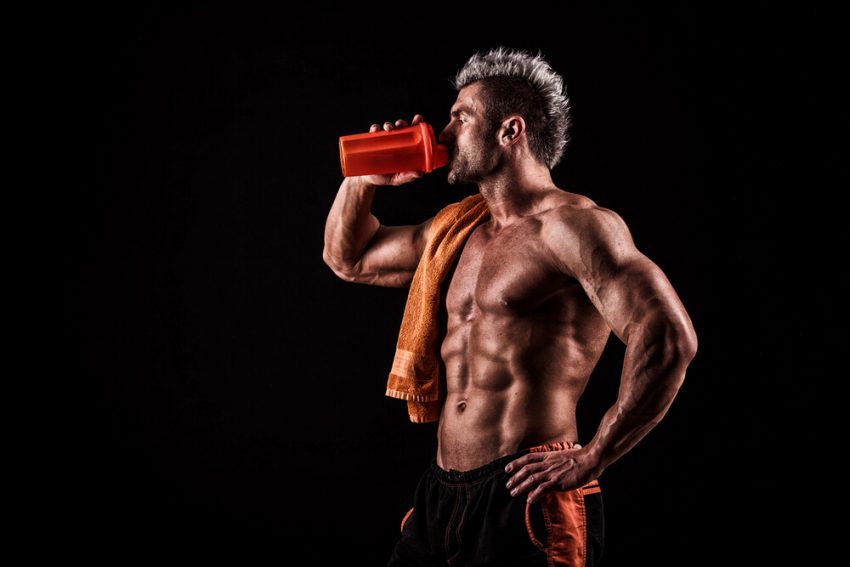 It is recommended to consume the complex in two portions a day. One is recommended to be taken before training, and the second after training. On non-workout days, take one serving between meals (morning and lunch). The tablets must be taken with a glass of clean drinking water.
The intake of amino acids increases the effectiveness of other sports nutrition. Experienced athletes are advised to take the complex along with L-carnitine, a pre-workout complex, creatine, gainer, protein, fat burner and other supplements. The manufacturer's experts advise combining Mega Amino 3200 with the following drugs:
whey protein when you want to gain maximum muscle mass, for example, Iso Whey Zero ;
creatine monohydrate, if you want to increase your strength, for example, Creatine Monohydrate 100% ;
L-Creatine when it comes to burning excess subcutaneous fat without losing muscle mass, such as L-Carnitine Liquid .
The Mega Amino 3200 complex is allowed to be consumed on a regular basis. There is no need to take or cycle sports nutrition. The supplement is completely safe and does not cause any side effects.
Testimonials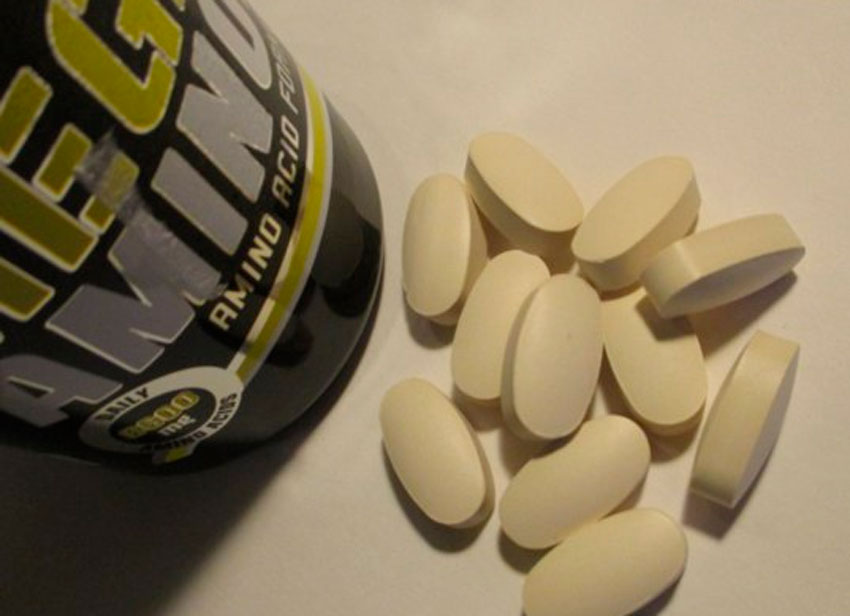 The American manufacturer Biotech USA is one of the leading manufacturers of sports nutrition due to the high quality and effectiveness of the preparations. There are many reviews of the amino acid supplement on the Internet. Almost all are positive. Athletes love affordable cost, high performance and quality.
Experienced athletes recommend taking amino acids at the same time as other sports food. Many commentators emphasize that the supplement works only when the correct diet and stable physical activity are observed.