The NRG MAX Pre-Workout Complex is a supplement designed for athletes looking to increase their performance, endurance, strength and concentration during training. The effect is achieved thanks to the composition. The product contains caffeine, radiola rosea, taurine, black pepper extract. In addition to stimulants, the preparation includes an amino acid complex and creatine. You can take a sports supplement both during the drying period and when gaining mass.
The effect of taking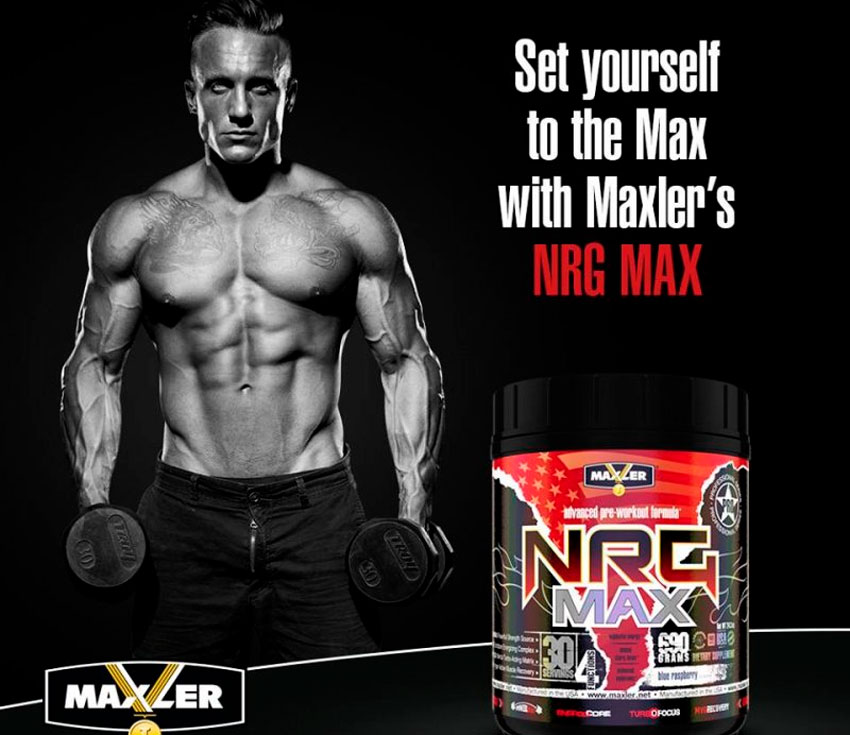 Taking the sports supplement NRG MAX, manufactured by Maxler, allows you to:
increase performance and endurance indicators during training;
stimulate the activity of the brain, improve concentration and excitability;
improve strength indicators, as well as anaerobic endurance;
suppress catabolic processes;
improve the quality of recovery processes.
The complex can be used both during the drying period and when gaining mass.
How to use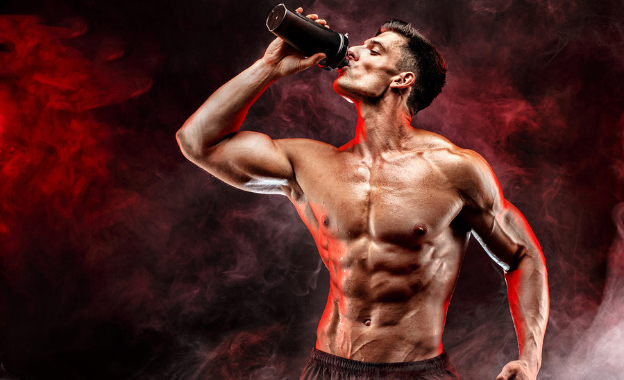 The sports supplement is recommended to be taken thirty minutes before training. To prepare a serving of the supplement, dilute 23 grams of powder with water. The amount of liquid is 250-350 ml of liquid. It is recommended to use the complex exactly from once a day, and then, if it is well tolerated, you can switch to 2 servings. It is forbidden to take more than a day.
NRG MAX should not be consumed every workout as caffeine and other stimulants drain the nervous system. This negatively affects the body. It is useful only in small amounts, that is, 1-2 times a week. Choose days when training is especially effective.
To increase the effectiveness of the pre-workout complex, the manufacturer's specialists and experienced athletes recommend using it in conjunction with the following products:
for gaining lean muscle mass, improving strength indicators, suppressing catabolic processes, for example, with 100% Golden Whey ;
in order to strengthen the protective functions of the body and improve health.
Taking the supplement on an ongoing basis is not recommended due to the stimulating ingredients. Otherwise, there will be problems with the cardiovascular system.
Testimonials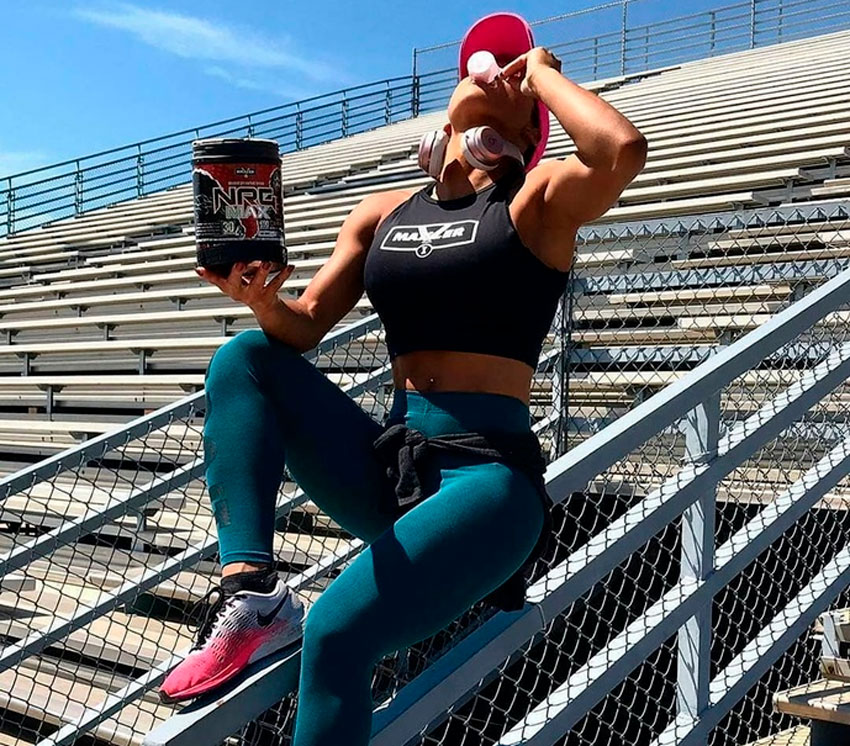 A lot of reviews have been written about the pre-workout complex. Most are positive. Athletes note the affordable cost, high efficiency, unique composition, good quality.
The supplement is available in pink lemon, fruit punch, and blackberry flavors. The first and the last are especially popular. There are also negative comments. Some people complain of headaches and some other negative effects. If this is observed, you just need to stop taking it, since the complex does not suit you personally.